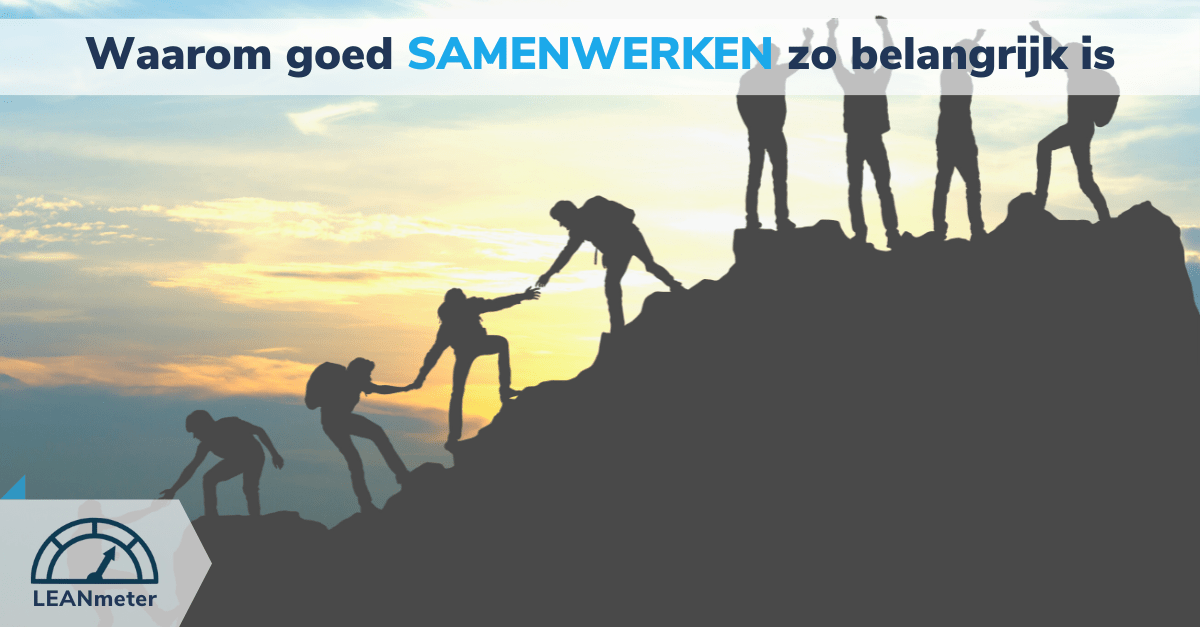 Even if you work alone, collaborating with others often leads to better results, more creative solutions and more fun. Working with others in a team has several benefits:
Becoming aware of differences in knowledge and skills allows you to use them in creative problem solving;
When people work well together, synergy is created and the team becomes much more than the sum of its separate individuals;
People learn from each other, make friends, and have more fun at work.
Characteristics of a successful team are that team members:
Have a common goal, toward which they work in close cooperation;
Interdepend on each other for success;
Share information regularly and effectively and trust each other;
Have a distinct identity in the organization or marketplace.
How well do you work together?
Do you recognize yourself in any of these examples?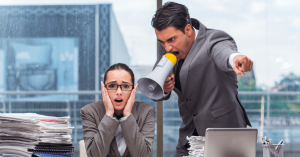 "I work in an organization, where it was common to snap at each other if someone made a mistake. This atmosphere arose because the team leader was very critical and held the entire team responsible if something went wrong. This caused a lot of mutual tension and an unsafe work situation. When the team leader left, I got the chance to succeed him. The first thing I did was discuss with the team how they had experienced the past time and what was needed for a good and pleasant working atmosphere. It turned out that everyone had been struggling and ideas for improvement tumbled over each other. Fortunately, the work atmosphere has improved a lot and the great thing is that there are far fewer mistakes being made."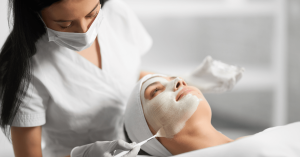 "I am a beautician and have had my own successful business for many years. I work alone, but find it important to have regular contact with colleagues. The supplier of my products organizes meetings twice a year where we learn about new techniques, but also exchange experiences with each other. I learn a lot from this and experience the benefits of working together with colleagues."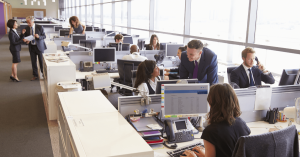 "I am team leader of a mortgage department of a bank. It's important to me that employees can easily find me and not be left with problems. Yet I found that people did not often come to me of their own accord. With a colleague from another team, I kept seeing employees walking in and out. Once when we were having lunch together I brought this up. My colleague had to think for a moment because she was not aware that things were different for her than for me. Our explanation was that she regularly sits down among the employees and asks direct questions about their work. I do that much less and sit in my little office more often. From that same day, I started sitting among the employees, always in a different place. The result was amazing. Employees have become much more open and, because I sit between them, I can see much better what is happening, allowing me to ask good questions and prevent problems from arising."
Do you know if you work well together?
The LEANmeter gives insight in how Lean you are already working. You see your strong points and get advice for improvement, individually and as a team.
Complete the LEANmeter and get the right impulse, it only takes 5 minutes of your time.